The Digital Thread for Engineering Requirements
Automate manual labor. Speed production cycles. Reduce risk.
SWISS is purpose-built for bringing legacy engineering documents and drawings into the digital thread in industrial operations. We combine advanced AI and semantic analysis with a deep understanding of real-world applications to solve problems in engineering-intensive industries.
PDF is a part of your workflow. But PDF is a terrible container for data.
PDF documents and drawings are full of mission-critical data like parts, materials, and process requirements, test methods, references, and more. Modern engineering applications and machines need this data but can't easily access it from PDF, triggering mountains of manual labor and errors that cause project delays, duplicative work and rework, change management nightmares, and product liability.

"Extracting requirements from just one set of task documents can take up to 35 hours per document."
— Top 5 Oilfield Services Company
Today's modern workflows demand a better solution.
It's time for the next generation of engineering information: SWISS Digital Twin Documents
1SWISS uses semantic AI to transform documents and drawing notes into contextual, actionable, model-based data objects such as…
Requirements
References
Part and material classes
Departures/Deltas
Change alerts

Additive manufacturing insights

Long-lead time alerts
Impact assessments
2The SWISS Knowledge Graph builds and manages connections between documents and concepts.
3And then makes the resulting data accessible to your enterprise through the SWISS API.
Extract "threaded" requirements from documents or drawings in a click.
The complete set of requirements to execute a specific task are often contained in a complex network of documents or drawings – where one document references another which references others. Finding these requirements is tedious, time-consuming, and prone to error. SWISS AI provides the complete "thread of requirements" from a set of documents or drawing notes. And true to the digital thread, when changes occur in the requirements, notifications cascade out to every relevant user. 
Benefits of SWISS Digital Twin Documents
Identify Requirements
Identify Requirements
Reduce manual labor and errors by automatically identifying and classifying requirements from multiple layers of documents and drawing notes.
Create Interoperability Between Internal and External Content
Create Interoperability
Eliminate "silo-hopping", improve compliance, and reduce risk by creating automatic and live connections between your internal content and external standards.
Bring external data into PLM
Bring external data into PLM
Give engineers the information they need right when they need it by enhancing static documents and drawings in your PLM repository.
Better Manage Parts
Better Manage Parts
Make legacy drawings and documents searchable, and gain actionable data about cost, lead time, and environmental implications.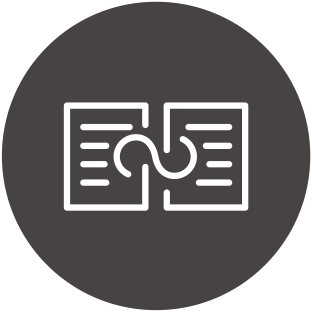 Build Your Own Smart Connected Documents
Create Digital Models With Ease
Eliminate copy/paste, manual rekeying, and duplicative work by building work instructions, test plans and more with reusable data objects that are always updated by the authoritative source.
Build Better Estimates Faster
Build Better Estimates Faster
Create estimates with parts and materials data from always-updated authoritative sources — and get notified when changes to specs and standards impact your quotes.
What They're Saying About SWISS
Greg Saunders
Former Director, Defense Standardization Program Office
"Interoperability will dramatically reduce engineering time-to-knowledge and provide tailored, targeted, and engineered content that integrates both external and internal standards."
Jo McShea
Outsell Analysts
"SWISS enables the mirroring of how engineers work on large projects."
Chief Engineer
Top 5 Aerospace Company
"SWISS is to engineering documents as CAD was to 2D blueprints."