OPTIMIZING SPEED, QUALITY, AND COST
XSB empowers our customers to drive efficiency as they design, build, procure and maintain the most complex, engineered products in the world.
Helping Aerospace and Defense Companies Bring Engineering Documents Into the Digital Thread
Engineering documents, drawing notes, and industry standards in PDF don't play nice with modern engineering workflow, causing more problems than they intended to solve. SWISS uses the latest techniques in semantic Al to turn static documents and drawing notes into interoperable digital models that enable you to use the data more efficiently in the Digital Thread.
We work with three of the top five largest aerospace and defense manufacturers
So we understand industry needs and the ever-present drive to accelerate development, reduce defects, and meet constantly changing regulatory and customer requirements.
Problem
In the mid-1990s, most Geometric Dimensioning and Tolerancing (GD&T) information moved to the digital thread in the form of 3-D CAD drawings and digital twins of components and systems. But most of the underlying documentation was left behind in static PDF format. Twenty-five years later, essential information such as specifications, requirements, standards, test methods, manufacturing instructions, technical data packages, and drawing notes are produced and shared as cumbersome, flat-text documents.   These documents do not communicate changes to the digital thread, and get copied and pasted repeatedly, digging an ever-deeper hole of non-interoperable static data.
Solution

XSB's SWISS platform transforms these document-centric artifacts into interoperable, intelligent, and reusable model-based data, or "digital twin documents."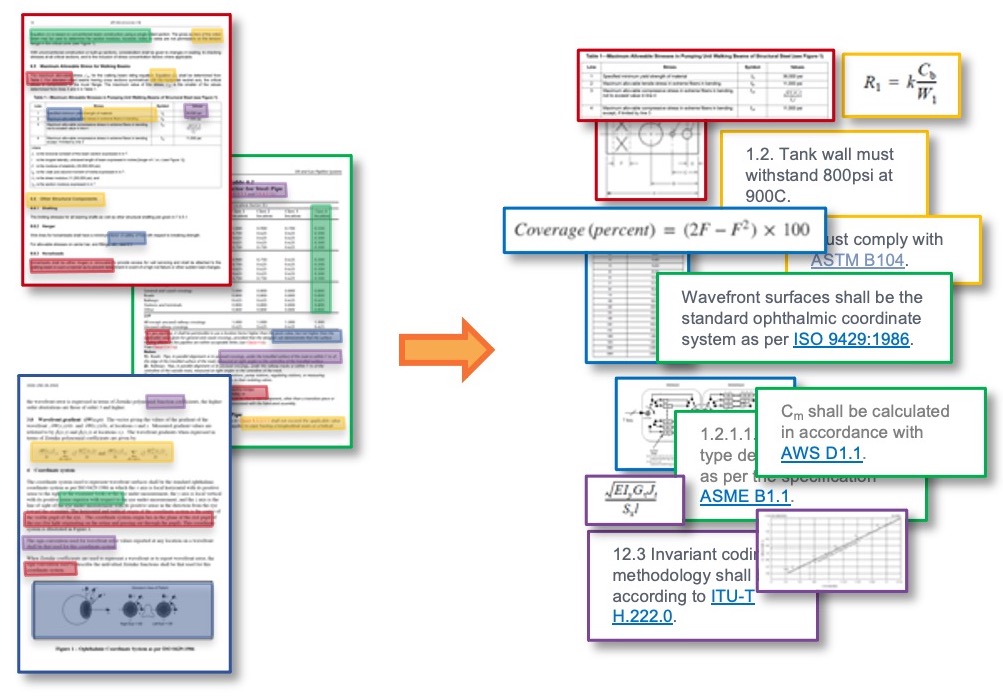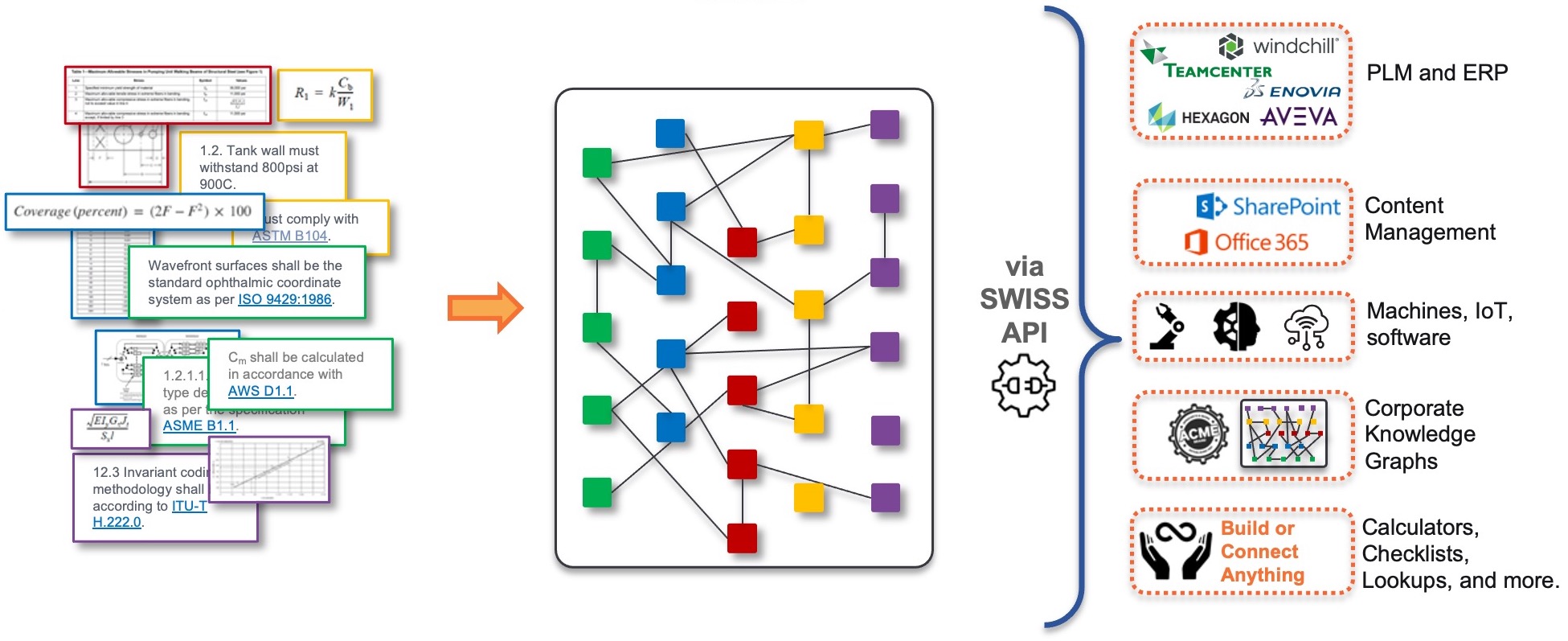 Delivery
SWISS digital model data is stored in the SWISS Knowledge Graph which is accessible via API by common engineering applications:
Siemens Teamcenter® and PTC Windchill®

MS Office and Sharepoint

Elysium DATAPACKAGE™ STUDIO: PDF AND 3-D PDF DRAWINGS

Your own corporate knowledge graph.

VR/AR

Any other application which needs access to authoritative, current and linked documentation.

Changes at the source cascade downstream to notify everyone using the relevant data.
Outcomes
Companies that use SWISS to move from static engineering documents to model-based digital twin documents achieve:
Reduction of manual repetitive tasks

Lower error rates

Faster cycle times

Better quality decision-making
SWISS Use Cases in Aerospace and Defense
Leading aerospace and defense companies use SWISS to:
Automate Requirements Extraction.
Automatically identify, extract, and classify requirements buried in static documents, reducing manual labor, saving engineering time, and dramatically reducing errors. Users can bring these requirements into other applications (e.g, PLM) while maintaining a live link to the authoritative source.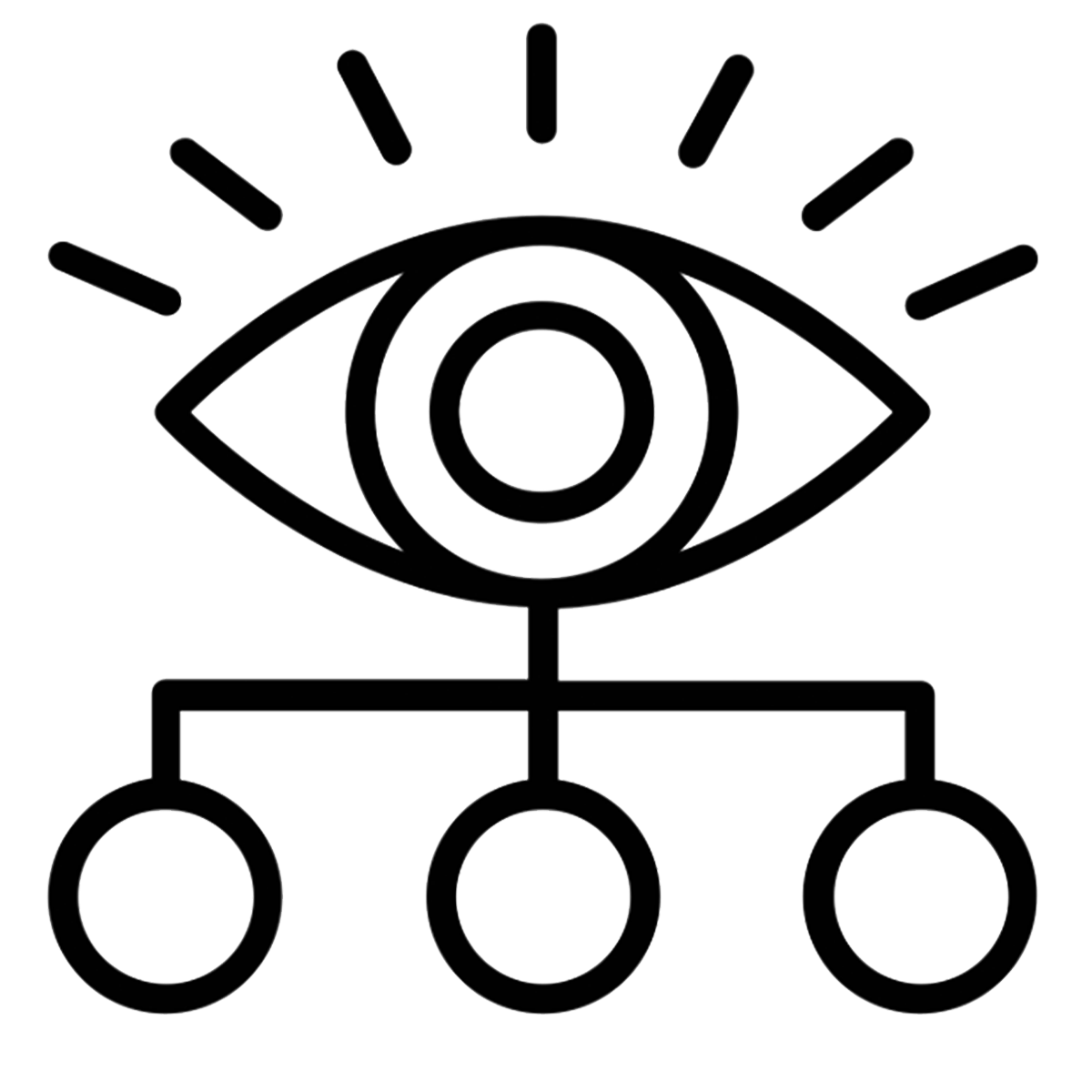 Bring Legacy PLM Documents into the Digital Thread.
Analyze document objects in PLM and deliver engineers a Bill of References (BoR) including status, currency, requirements, and links to referenced internal and external documents. No more working from outdated requirements, silo-hopping, and manual searching to try to find the right piece of information.
Create Smart, Connected Work Instructions and Other Derivatives.
Using SWISS's patented transclusion engine, companies can build work instructions, test plans, quality checklists, tech data packages, and more with live links to current, authoritative reference content, automated change management, and clear impact assessment.
Convert Legacy Drawing Notes into Actionable Data.
A&D companies drowning in legacy drawing notes can digitize this data and incorporate it directly into digital models, filling critical information gaps and saving countless hours of manual effort.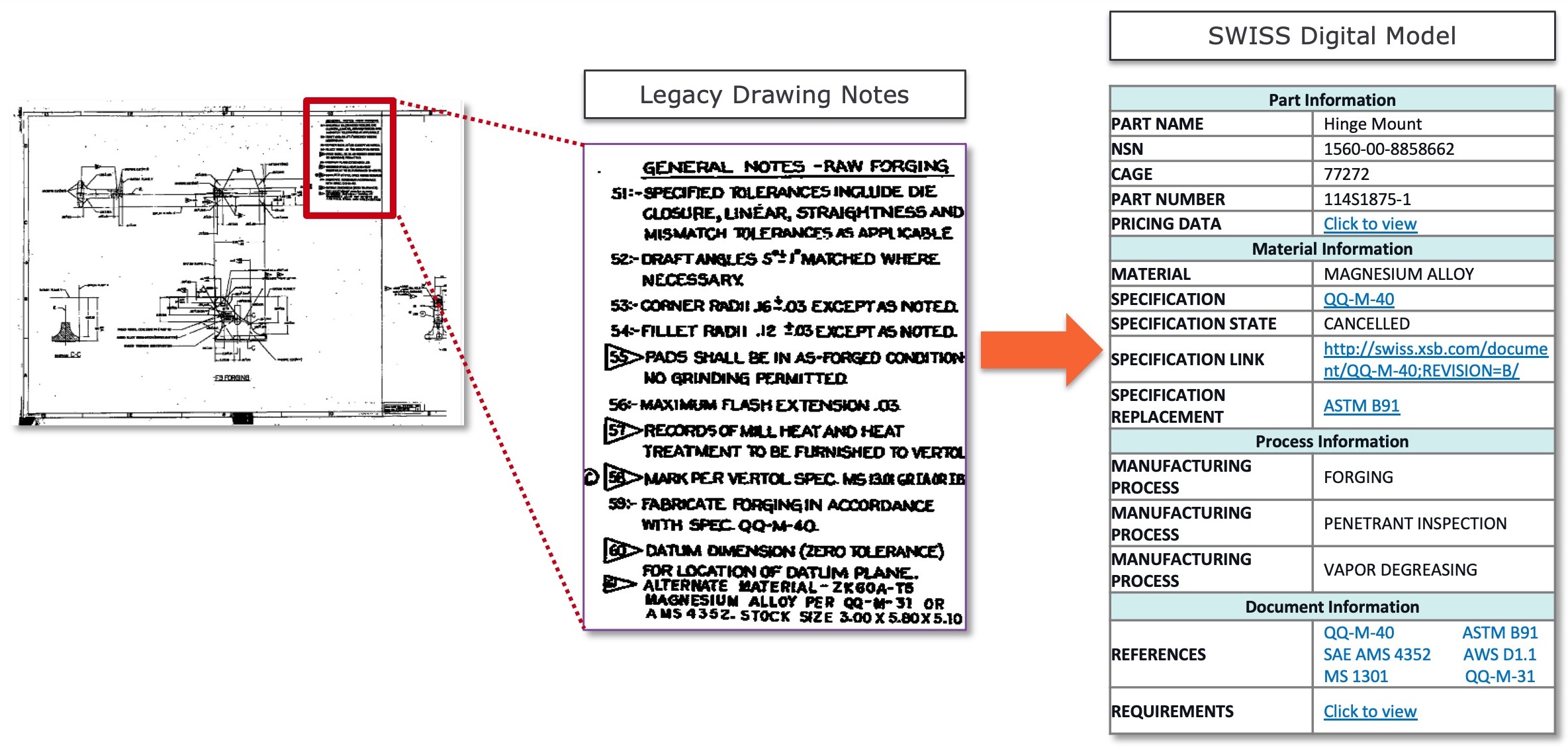 To transform your engineering documents and drawings into interoperable digital data, please contact us.